Kelly over at The Broke and the Bookish made this quick survey and I thought it was fun.
1. The book I'm currently reading:
Let's Pretend This Never Happened by Jenny Lawson - This book has me laughing out loud every time I sit down to read it. My friends are probably getting tired of me quoting Jenny's stories at this point, but I just can't help it!
2. The last book I finished:
Divergent by Veronica Roth - Seriously, I have no excuse for waiting so long to read this book, especially when everyone was raving about it, but one good thing about my delay is that Insurgent is already out so I can sink right back into the fantastic world the Roth created.
3. The next book I want to read
: Insurgent by Veronica Roth - Already loaded up on my eReader and I can't wait! Seriously, if this series ends well it will knock someone out for a spot in my top five!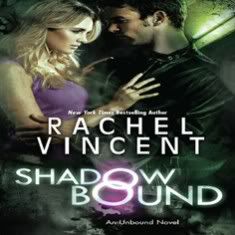 4. The last book I bought:
Shadow Bound by Rachel Vincent - I haven't read Blood Bound yet, but I plan to start it after Insurgent so I thought I'd better have the sequel ready. One thing I know for sure is that Rachel Vincent never lets me down. I love everything she writes, and she has become an auto-buy for me - has a whole shelf on my bookshelf :)
5. The last book I was given:
Bitterblue by Kristin Cashore - I am the resident librarian for my family and friends and my sister likes to buy me a book from my wish list every once in a while to say thanks for lending her my collection. She pre-ordered me Bitterblue and I haven't had a chance to read it yet. I want to re-read Graceling and Fire first, as it's the last in the series.